Former State Senator Lorraine Wojahn has been quoted as stating, "Arts are the glue that hold a community together."
Beverly Sills is noted for her powerful quote "Art is the signature of civilization."
Art Is Important
As a tool for economic revitalization, public art creates community identity. Whether it's a park sculpture, stained glass, temporary or permanent structures – these visual displays are all around us.
A leisurely walk through Fort Blount Park will afford a visitor a display of sculptures, (one permanent), as well as the beauty of the reflection pond and fountain.
Then take a few short blocks to City Hall, and see the Mayor's Kids' Art Project on the walls. What a great job the kids from area schools have done to provide us with art designed for viewing by the general public.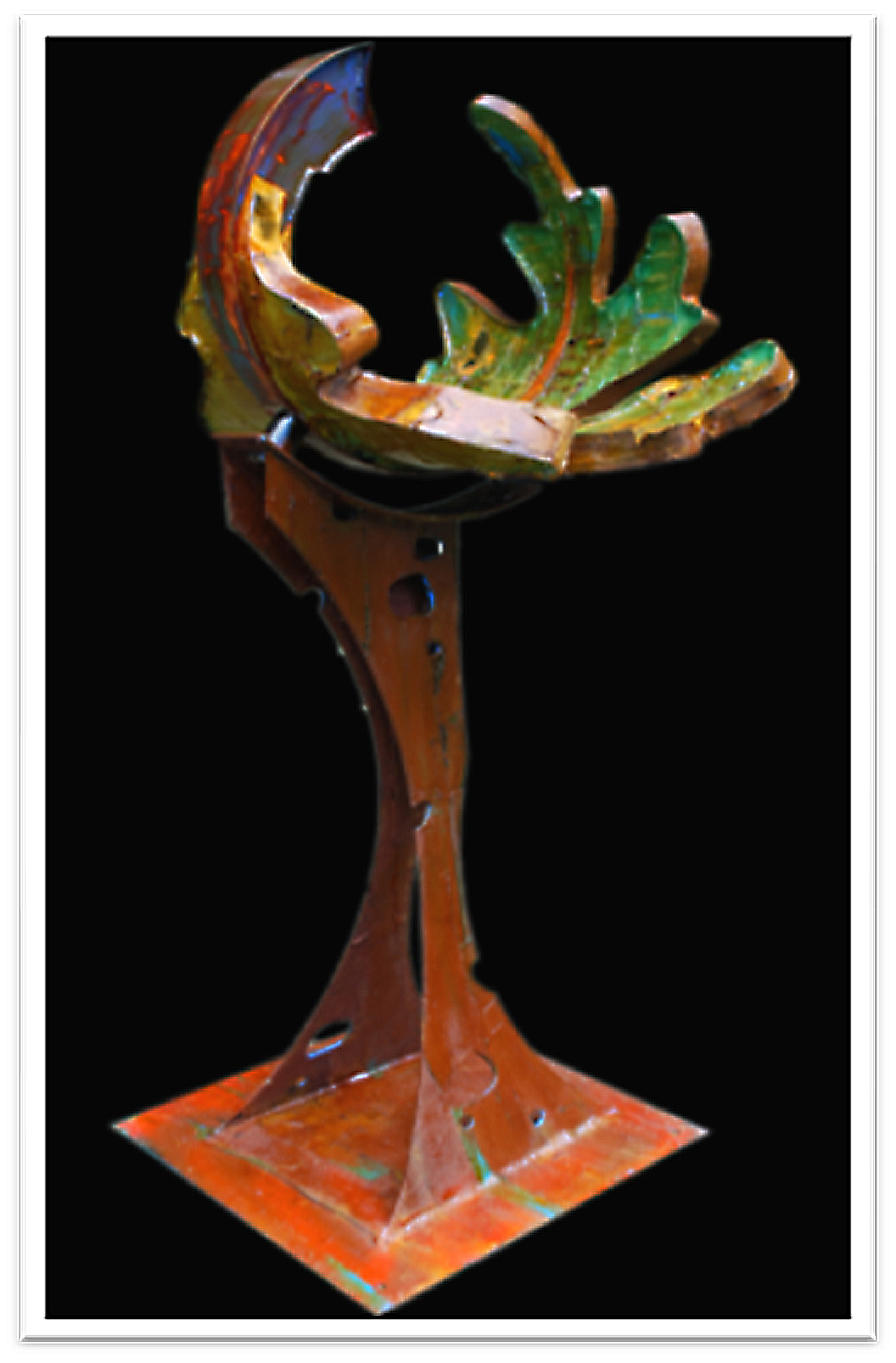 You can visit Main Street Bartow, Inc.'s office on Central and Summerlin Avenues and pick up a walking art tour of POP ART – 12 beautiful (and large) pieces of computer art displayed in windows of vacant buildings that are for rent or sale. Each piece is a winner of the Main Street Bartow's art project, and each offers a form of expression that embodies our community's spirit.
The bronze statue of the Volunteer Fireman in front of the Fire Department represents a sense of community pride and helps define us.
These are just a few of the public and easily viewable forms of art in and around the City of Bartow. Be sure to check out the Polk County History Center, the Bartow Public Library, and the events and organizations listed below for more forms of enriching art in Bartow.
---
Bartow Art Guild
In September 1958, a small group of Bartow artists gathered to work and paint under the tutelage of Henry de Rues.This group founded the Bartow Art Guild in 1959 as a non-profit organization with the purpose of development and exposure of visual and cultural art in the City of Bartow and its environs.The Bartow Art Guild is a non-profit organization of artisans from Bartow, Florida and surrounding areas of Central Florida. Guild membership is open to artists and supporters of the arts. The guild has open meetings, including presentations by artists of all mediums. Workshops and classes available year round and several events are scheduled throughout the year.
Bloomin' Arts Festival
Bartow's Bloomin' Arts Festival draws some of the Southeast's finest artists to Bartow, as well as thousands of visitors every Spring. The two-day festival is held down Bartow's historic downtown streets in the shadows of the old historic courthouse. This event offers a wide variety of food, a children's section, adult & student awards, quilt show, flower show, antique car show and Bloomin' Bike Ride, providing an exciting atmosphere visitors find irresistible! An application to enter the artshow can be found on the Bartow Art Guild website, or click here.
Bartow Craft Fair & Honeybee Festival
The Downtown Bartow Honeybee Festival and Craft Fair is a one-day (November) craft fair featuring all types of homemade crafts and art. It also includes kids' activities, classic car show, antique fair, produce and plants. Food is provided by local groups and downtown restaurants. The location is along Main Street and Admission is FREE. This is an event of Main Street Bartow, Inc., (863) 519-0508.
Bartow Adult Concert Band
The Bartow Adult Concert Band provides a venue for experienced, volunteer musicians to perform in a series of popular community concerts throughout the year. Many of the band's 70 musicians have been playing all their lives, and most of them are full-time Polk County residents. Although the band is made up of adults of all ages, their target audience is the retired population around the county, and band members come from all parts of the county. For more than two decades the band has performed one free concert a month in the Bartow Civic Center between November and April. The Bartow Civic Center is located at 2250 S. Floral Ave. All concerts are performed on Sunday beginning at 2:30 p.m., except the the special concert every July 4 that typically fills the 1,000-seat civic center. All concerts are free. The band performs a wide variety of music, including marches, classics, Latin-influenced pieces, jazz and Broadway show tunes. Director John DeYoung, a retired Polk County high school band director, organized the band in 1990, patterning it after similar concerts in northern states.