LOCAL NEWS FOR THE BARTOW COMMUNITY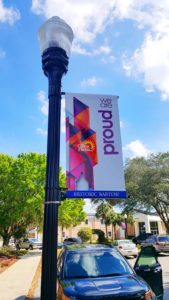 We are proud to announce our newest addition to the Greater Bartow Chamber of Commerce website, CAPITAL CITY TODAY, a feature to provide locals with news of Bartow. Feel free to submit articles that promote community pride, because we all are very proud of our City.
Have some news for the Community?
CHAMBER UNVEILS NEW INTERACTIVE WEBSITE
Jeff Clark, Greater Bartow Chamber of Commerce Executive Director, has announced that a new interactive Bartow Chamber website was unveiled today. The website features many new upgrades including:
CAPITAL CITY TODAY – a news blog in which organizations and individuals may submit news "fit to print," in order to keep our community informed of what's happening in Bartow. News may include anything from a new baby in the family to church concerts and plays to civic club events.
Also, CAPITAL CITY TODAY will feature community writer, STEVE STEINER, who will keep us informed on City of Bartow Commission meetings and other local news.
BARTOW CHAMBER FACEBOOK FEED ON HOME PAGE
COMMUNITY EVENTS LISTINGS ON HOME PAGE
CHAMBER AND CITY-WIDE COMMUNITY EVENTS on home page, with links to dedicated informational pages.
For more information about the new website, or how to submit an article,
email the Chamber, or call 863-533-7125.