This event is an evening dinner and dance held at the Peace Valley Enterprise Barn in Alturas, and features a steak dinner provided by Texas Cattle Company, music and free beer & wine. A highlight of the event is the Cornhole Tournament that gives annual bragging rights to the area's best players along with a giant trophy. This event has a casual, country/western feel, and is very popular with Chamber members and their guests.
Projected Attendance: 300-350
Date: February 22, 2018
Admission Price: $45.00 per ticket


REGISTER TO ATTEND OR SPONSOR THIS EVENT HERE.

Presenting Sponsor: $2,500 (exclusive) – SEMCO Construction
• 20 tickets to the event

• Logo on promotional material

• Logo on 1,200 invitations

• Logo on tickets

• Large company banner displayed at the event

• Company featured in promotional material developed for newsletter and web/social media
Gold Sponsors: $1,500
• 10 tickets to the event

• Logo on promotional material

• Logo on 1,200 invitations

• Logo on tickets

• Company banner displayed at the event

• Company featured in promotional material developed for newsletter and web/social media
Beverage Sponsor: $1,000 (exclusive)- Evolve Contracting
• 8 tickets to the event

• Company banner at bar

• Company featured in promotional material developed for newsletter and web/social media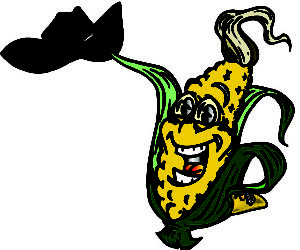 Cornhole Tournament Sponsor: $1,000 (exclusive) – Mosaic
• 8 tickets to the event

• Company name on cornhole competition boards

• Logo on all Cornhole Tournament advertising

• Company featured in promotional material developed for newsletter and web/social media
Prize sponsor: $750.00 (exclusive)- ASHLAND
• 8 tickets to the event

• Company sign displayed at prize table

• Company featured in promotional material developed for newsletter and web/social media
Silver Sponsors: $500
• 6 tickets to the event

• Company sign displayed at the event
Bronze Sponsors: $250
• 4 tickets to the event

• Recognition on sponsor sign at the event
Contributors: $150
• 2 tickets to the event

• Recognition on sponsor sign at the event