Your investment in the Greater Bartow Chamber gives your business added credibility, visibility and marketability. And, it provides numerous opportunities for you to promote your business to other members, as well as to the public.
As a member, you contribute to the ongoing mission of the Greater Bartow Chamber of Commerce. Together we create actions and initiatives that are aimed at promoting business and economic development for the benefit of our community. You will be linked to more than 600 other business members. Perhaps some of them are your customers. Membership with the Greater Bartow Chamber of Commerce provides another avenue for you to maintain contact with your customers. And, by networking at Chamber events, you put a face with your business and establish a relationship with potential customers.
Depending upon your goals, the Chamber can offer you the membership package that is best suited to you. The Chamber offers custom business solutions for the investment that is right for your business or organization.
Basic Membership Benefits
Marketing & Visibility – Building a name and recognition
Chamber Membership Plaque
Business Referrals: Inquiries are referred to Chamber Members Only
Complimentary Link to Organization's Website from Chamber Website
Member Web Page – Includes online marketing tool kit
Free Internet/Social Media Assistance and Instruction
Business Listings on Chamber Website: One alphabetical listing and one categorical listing
Chamber On-Line Communications: Updates and promotions via e-newsletter and member-blasts
Subscription to Weekly Business Update Online Newsletter
Opportunity for Articles in Business Update Newsletter announcing Business Achievements
Subscription to Quarterly Chamber Magazine
Business Listings in Quarterly Chamber Magazine
Ribbon-Cutting and Open House Opportunities
Opportunity to Provide Specialty Item in "Hello Bartow!" Welcome Baskets
Access to Member-Only Leadership Training Program
Networking – Building Relationships That Enhance
Free Admission to 10 Monthly Fun Thursday/Business After Hours Events
Volunteer and Service Opportunities for your Business and Employees
Invitations to All Chamber Events and Activities
Business Advocacy – Creating a Stronger Regional Voice
Business Advocacy and Representation at the City, State and National Levels
Assistance with Specific Business Advocacy Issues Upon Request
Free Admission to State of the City Address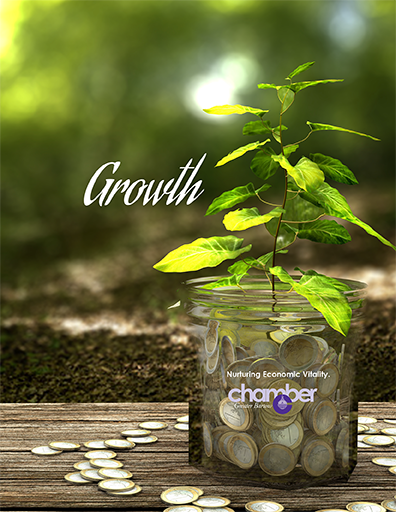 Resources – Helping to Build Your Business
Chamber Quarterly Magazine: Advertising features Chamber members only
Access to Small Business Start-Up Assistance Resources
Chamber Perks Program including Free Business and Leadership Seminars
Marketing and Public Relations Resources
Use of Chamber Conference Room
Space available for Marketing Materials in Chamber Office
Free Space in "Hello Bartow!" Welcome Baskets