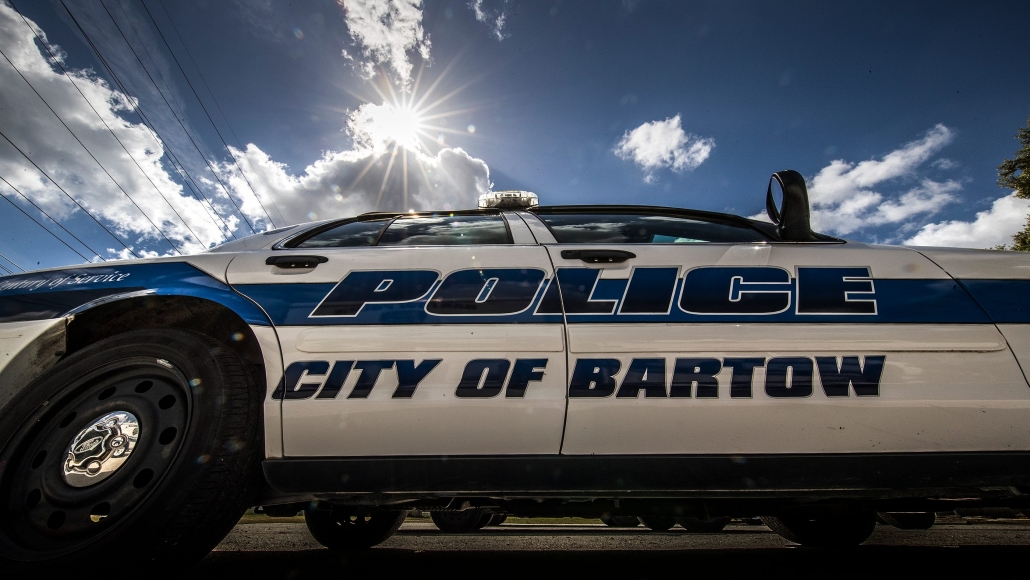 Bartow Police Department's
BUSINESS POLICE ACADEMY
Presented by the Bartow Police Department in partnership with the Greater Bartow Chamber of Commerce, the Bartow Police Department Business Police Academy offers local businesses the opportunity to learn more about the Bartow Police Department and actively participate in building strong relationships with BPD.
Class dates and location to be determined. The purpose of conducting class in the evening is to minimize class members' time away from their businesses. Class size is limited.
The curriculum consists of discussions regarding Department organizations, use of force, business security, narcotics, search and seizure, traffic enforcement, internet crimes, and more.  Attendees will be offered the opportunity to go to  Bartow Police Department's interactive simulator and each class member will have a chance to "ride along" with an on-duty police officer.
Classes are FREE. Bartow Police Department will provide everything you need to complete this one-of-a-kind experience, sponsored by community business members.
WE WOULD LIKE YOUR OPINION!
Before we set up classes, we would like to know if you have any suggestions for making the sessions more informative and exciting. Please give us your opinion below:

Program Purpose:
This is a four-week program to:
Create a partnership between you and your police department.
Orient community business members to the operations of the Bartow Police Department.
Open the doors of communication between members of the business community and the Bartow Police Department.
Learn About:
Officer Selection and Training, Departmental Structure and Facility
Operational Units: Patrol, School Resource Officers, Public Safety Aides, K-9 and K-9 Officers
Technical Services: Training, Telecommunications, Records, Crime Scene
Business Specific Topics: Security Systems (Best Practices), Loss Prevention, Counterfeiting / Fraud
Demonstrations:
Tour of BPD Facilities
K-9 Demonstration
Firearms / Taser Training
Shoot / Don't Shoot Training
Ride Along with On-duty Police Officer
If you are interested in attending, or if you require further information, please call 863-534-5034, or email Lyn Bryan.