BARTOW POLICE IN PARTNERSHIP WITH THE GREATER BARTOW CHAMBER OF COMMERCE BUSINESS PARTNERSHIP PROGRAM:
BARTOW BUSINESS POLICE ACADEMY
Purpose: To foster better understanding, cooperation, coordination and communication between the Bartow Police Department and the Bartow Business Community.
Elements:
Seminars: A series of seminars, open to all business people, to be held monthly on the second Tuesday of the month, beginning Tuesday, October 12, 2021 at Front Page Brewing Company. These large scale seminars will be held from 7:30 – 9:00 AM, at varying locations, and will feature instructors and guest speakers in subject areas such as: preventing violence in the workplace; identifying and preventing domestic violence; de-escalation of conflict; credit card fraud, forgery and check fraud; identity theft; and other topics of interest to the Business Community.
Services: Services provided upon request to individual Bartow businesses, such as:
A confidential camera registry to facilitate quick investigation of incidents
Business physical security reviews by Bartow Police personnel
Cash handling recommendations and best practices
Window decals to indicate participation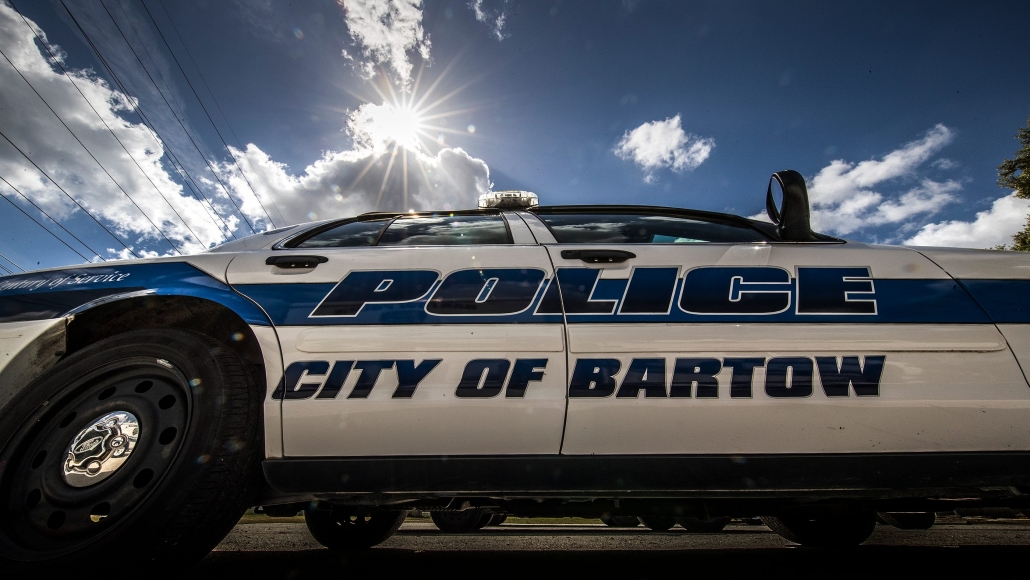 Bartow Police Department's
"BUSINESS POLICE ACADEMY"
Presented by the Bartow Police Department in partnership with the Greater Bartow Chamber of Commerce, the Bartow Police Department Business Police Academy offers local businesses the opportunity to learn more about the Bartow Police Department and actively participate in building strong relationships with BPD.
Classes are FREE. Bartow Police Department will provide everything you need to complete this one-of-a-kind experience, sponsored by community business members.
Eligibility:
Business people from Bartow (surrounding communities based on available space) who have not been convicted of a felony. Applicants must have a photo ID and pass a criminal background check.
There is no cost to participate! Class includes a notebook, inserts, and certificate of completion.
WE WOULD LIKE YOUR OPINION!
Do you think you'd like to attend the Business Police Academy? Sign up below and include any input you'd like to give about making this event appealing to you: