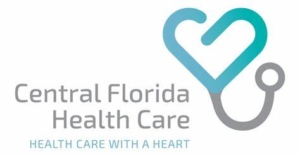 Vote for Central Florida Health Care For National Grant Program to feed local children.
Central Florida Health Care has been selected as a State Farm Neighborhood Assist® Top 200 Finalist and needs your votes!
Winter Haven, FL., Aug. 12, 2019 – Central Florida Health Care (CFHC) is excited to announce that we have been chosen as a top finalist nationally for the State Farm Neighborhood Assist program. If awarded, CFHC plans to use this $25,000 grant to feed children in the local community who suffer from food insecurity. We can't do it without you! We need your help by voting for us starting August 14, 2019 at 12 am ET. U.S. residents who are 18 and older with a valid email address can vote at https://www.neighborhoodassist.com/entry/2023334.
Our organization has until Aug. 23 at 12 pm ET to rally votes. Anyone voting is allowed up to 10 votes per day. On September 25, the top 40 vote-receiving causes will be announced at www.neighborhoodassist.com and a $25,000 grant will be awarded to each of the affiliated nonprofits.
Food insecurity is a frightening and very real epidemic affecting children, families and neighborhoods in Lakeland, Florida. More than 600,000 people in Central Florida don't know where their next meal is coming from. By incorporating a mobile teaching kitchen and mobile food pantry, we can reach, fill and educate those hungry bellies!
"This is an amazing opportunity for CFHC to be able to receive this grant to help the community with food insecurities! With three locations in Lakeland, including a Community Partnership School, we see that there is a need in this area. Our impact at Crystal Lake Elementary, having a clinic on the school campus to take care of the students and the community, has been and will continue to be invaluable for Crystal Lake and the surrounding communities. We are thrilled to be a finalist and need your votes," said Ann Claussen, CEO of Central Florida Health Care.
About Central Florida Health Care
Central Florida Health Care (CFHC) is a 501 (c) (3) that was created in 1972 in response to critical gaps in health care identified by the agricultural community. CFHC is a Federally Qualified Health Center (FQHC) located in and serving the Tri-County area of Polk, Highlands and Hardee counties. Our mission is to serve as the premier patient centered medical home offering quality, affordable primary and preventative healthcare. For more information about Central Florida Health Care visit www.cfhconline.org
About State Farm Neighborhood Assist Program
State Farm Neighborhood Assist is a crowd-sourced philanthropic initiative that empowers communities to identify issues in their neighborhoods The State Farm Review Committee selected the top 200 finalists from 2,000 submissions.