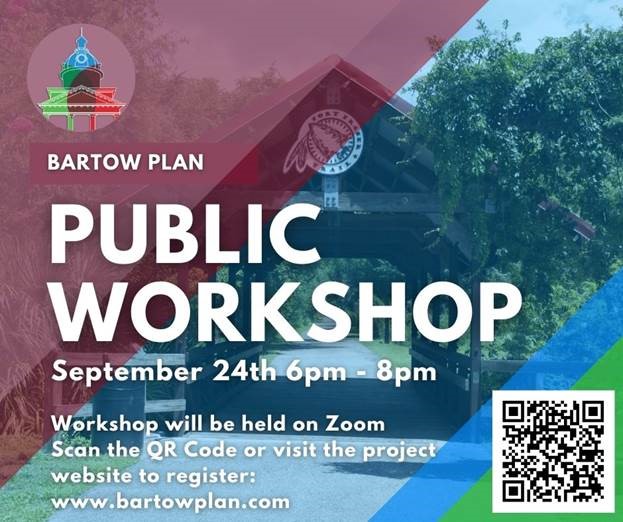 JOIN THE TEAM WORKING TO ENERGIZE BARTOW
The City of Bartow is launching a citywide Master Planning effort to define a vision of the City' s future form, mobility, and character. We need your help defining the Bartow that you would like to see.
Join us for a public workshop via Zoom on September 24, 2020 from 6 pm – 8 pm. A link to the Zoom meeting will be provided on the project website or you can scan the QR Code.
Project Website: www. bartowplan.com
Topics such as housing; parks and recreation; downtown revitalization; and community character will be covered. Bring your best ideas for how you would like to see Bartow grow!