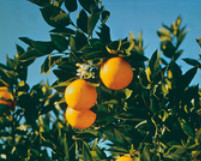 There are many reasons why Bartow and surrounding Polk County might be at the top of any list when it comes to business and economic development. Within a 100-mile radius reside 8,000,000 people. From Bartow, you can reach both Tampa and Orlando Regional airports, as well as the Port of Tampa within one hour.
Bartow is located within one of the highest growth metro markets in the southeast United States and one of the most attractive areas in which to operate a business. With an available labor force backed by numerous training programs, the area provides the precision, technical and service skills a company may require. Florida Trend magazine has recognized Polk County as having one of the best business climates in the state.
---
Government
Government is Bartow's largest industry and includes being the headquarters for the Polk County Courthouse and Administration buildings, the Polk County Sheriff's Intake Center, Polk County School Board, Tax Collector, Property Appraiser, and the District One Offices of the State Department of Transportation. This dynamic results in more than 10,000 people commuting into Bartow each workday.
Agriculture
Agriculture has been a mainstay of Bartow's economy for generations. Polk County produces more citrus per acre than any other area in the nation employing more than 25,000 people to cultivate, harvest and process citrus crops. Farming in the greater Bartow community encompasses beef and dairy cattle, blueberries, greenhouse and nursery plants, commercial forest land, and vegetables.
Clear Springs sits on 18,000 acres located in Bartow, midway between Tampa and Orlando. Founded as a community by Stanford N. Phelps, a Wall Street veteran and philanthropist, Clear Springs aims to create drivers that promote economic growth in Central Florida. Presently, Clear Springs is executing a land development vision focused on economic development and seeking joint venture partnerships for development, water and utility solutions and other infrastructure and amenities. Long-term master planning has been completed through the Optional Sector Plan approach. The goal is to demonstrate how agriculture, education, industrial and residential land uses can all work well together in a large, well-planned development.
Agriculture plays an important role in the development of the Clear Springs' property and will remain a land use priority. Thousands of acres are available with intended use for owned agriculture and collaborative operations. Current agribusiness initiatives include over 1,500 acres in committed commodity development and a new 100,000+ square foot state-of-the-art produce packing and distribution center. From commodity production and packing to cattle ranching and other innovative possibilities, Clear Springs' agriculture initiatives are thriving.
---
In addition, planning is underway to:
Attract innovative high tech businesses that will create high value products, highly skilled workers and high wage jobs.
Develop business parks and commercial areas within a modern, well-designed corporate park.
Clear Springs has plans to develop a 385-acre corporate research park geared toward the development of manufacturing facilities, distribution centers, and business services. Companies locating in the corporate research park will benefit from the collaboration of technology, education and workforce training with the educational centers planned for the park and campus.
Develop larger industrial sections with easy access to air / sea / rail / road transportation.
Develop clustered mixed-use residential areas anchored by a classic town center with retail, hotels and restaurants.
Industry
Phosphate rock has also long been a major contributor to Bartow's economy. This region supplies 75% of the phosphate used in American and about 25% of the world's phosphate needs. Companies involved in mining and processing phosphate, as well as reclaiming the land are some of the area's largest employers. Manufacturing continues to diversify and increase its impact on the greater Bartow area. Electrical co-generation plants and firms, which produce machinery, parts and supplies for industrial and commercial customers have found Bartow to be an attractive location.
Tourism & Retail
Historic and outdoor tourism is a growing contributor to Bartow's economy due to the area's many areas of interest. The Polk County History Center and Genealogical Library, Homeland Heritage Park and many other historical buildings and homes attract many history buffs. Bartow's Community Redevelopment Agency (CRA) began a $4 million project in 2005 that included the redesign of the city's Main Street. Historic lampposts, signage, as well as wide, more pedestrian-friendly sidewalks have enhanced the charm of Bartow's downtown. Brick planters and breathtaking landscaping complete the project that has enhanced opportunities for business development in the downtown area. Mosaic's Streamsong resort, is nestled a little southwest of Bartow on 16,000 acres of Polk County land. Streamsong provides a refreshing contrast to the high-rise coastal hotels and themed destinations found throughout Florida. Visitors enjoy an authentic Florida experience amid pristine lakes and rolling hills.