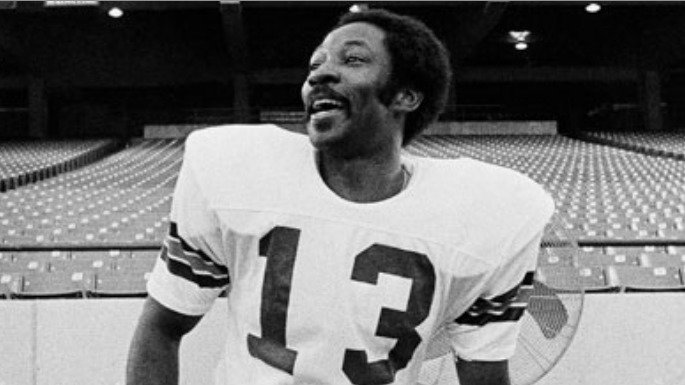 KEN RILEY CELEBRITY GOLF CLASSIC
The Ken Riley Celebrity Golf Classic is a two day event at the Cleveland Heights Golf Course. The Classic benefits youth education.
MEET THE CELEBRITIES AN SILENT AUCTION
Friday, May 1, 2020, 6:00 p.m. at Cleveland Heights Golf Course, 2900 Buckingham Ave., Lakeland, 33803, 863-834-2377. (Note: You may attend the Meet and Greet without playing golf for a nominal fee – $25.00). List of past celebrity attendees here.
CELEBRITY GOLF CLASSIC
Saturday, May 2, 2020, Cleveland Heights Golf Couse
7:00 a.m.-8:00 a.m., Registration and Morning Refreshments, Driving Range
8:15 a.m. Shotgun Start
12:30-2:00 p.m., Awards Ceremony
Entry Free: $125, includes Meet and Greet, Continental Breakfast, Greens fee, Luncheon and Tournament Souvenirs
Please join the Ken Riley Foundatoin, Inc. at the Cleveland Heights Golf Couse to meet the celebrities, and participate in the silent auction and autograph signing on May 1, 2020 at 6:00 p.m. Heavey hors d'oeuvres served. Join us on May 2, 2020 to swing fo rth efences in an exciting found of four-person golf. Proceeds from this event will be used to assist in building and shaping careers of deserving students through educatoin and technology.
For more information and sponsorship opportunities click here.
ABOUT KEN RILEY:
Kenneth Jerome Riley, from Bartow, FL, attended Florida A&M University, where he played football. In addition to his athletic ability, Riley was selected for a Rhodes Scholar Candidacy. After his graduation, he was selected by the Cincinnati Bengals in the 6th round of the 1969 Common Draft. It was at this point in time that Riley switched from the quarterback position to defensive back. This change proved to be the right choice; he posted 4 interceptions, 66 return yards, two fumbles, and added another 3,334 yards on 14 kickoff returns for the season. His record nine interceptions in the season of 1976 was not broken until 2005. His incredible defensive influence for the Bengals was consistent throughout his entire career, even leading the team to their first Super Bowl appearance in 1981. At his retirement in 1983, Riley had accumulated a total of 65 interceptions, 596 return yards, five touchdowns, 18 fumble recoveries, 96 fumble return yards, 334 kickoff return yards, and 15 receiving yards. He was a four-time Pro Bowl selection. When his playing career had concluded, Riley spent two years as the assistant coach for the Green Bay Packers. From there, he took the head coaching position at Florida A&M. Riley served as the coach for seven years before becoming the school athletic director until 2003. As a coach, he achieved two Mid-Eastern Athletic Conference titles and two MEAC Coach of the Year awards.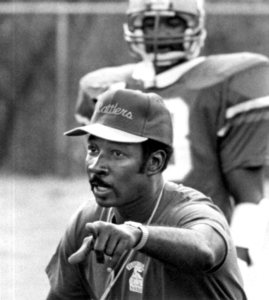 Over the years, some accolades received by Ken are as follows: Named by the Professional Football Researchers Association into the PRFA Hall of Fame class of 2010. Named Famuan of the Century; recipient of Florida A & M's Presidential Award; honored in Bartow, Florida with Ken Riley's Day and a Parade in 1982 following his Super Bowl appearance. Ken has also been inducted into the following Halls of Fame; Florida Sports H.O.F., Union Academy/Bartow High School, Polk County Sports, Florida A & M University, Polk County School Board, Sports Club of Tampa Bay, Florida Sports of Tallahassee, Bartow Youth Football, Southern Intercollegiate Athletic Conference and most recently the Black College Football Hall of Fame. Ken served on the Florida High School Athletic Association (FHSAA) All-Century Team and Tampa Bay All-Century Team.
Ken is presently retired. However, he keeps busy as he is a member of the Good Hope Missionary Baptist Church in Gordonville, Florida where he serves as Chairman of the Family Matters Ministry; Chairman of the City of Bartow's Parks & Recreation Board; Chairman of the Eastside Positive Action Committee, Inc. member of the Economic Development Council; member of the Community Relations Committee; member of the Union Academy Alumni Board; a Mentor at Mulberry Middle School; and has served as Chairman of the Bartow Community Redevelopment Agency. Ken serve as a motivational speaker when call upon in the community and abroad.
Ken is married to Barbara A. Moore-Riley and they are the proud parents of Kimberly R. Connor, Kenneth Riley II, and Kenisha R. Avery.
The Ken Riley Foundation, Inc. (a 501 (c) (3) organization) was created to provide economic support to financially challenged students in their pursuit of advanced education that include college or technical schools. The foundation supports the Eastside Positive Action Committee, Inc., Florida A & M Foundation, Gause Academy of Leadership, Ridge & Travis Technical Colleges, The Union Academy Alumni Association, Inc., as well as other 501 (c) (3) entities that directly improve the economic stability of children through education. A future where the possibilities and dreams are the same for all central Florida youth.