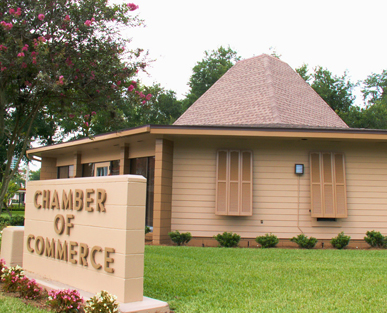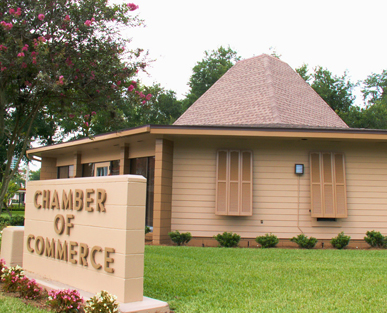 The Bartow Chamber of Commerce conference room is available free of charge to any Chamber member needing a place to meet.
The room can accommodate 24 including 10 at the conference table. A pull-down screen is available for video presentations. WiFi access and local telephone service is also available.
The room includes table space for refreshments and offers a coffee maker. Outlets for laptop computers and other electronic devices are plentiful.
The room must be scheduled 10 working days in advance. The small conference room is not suitable for social occasions or parties. The room is usually available only during regular office hours. Call Virginia at (863) 533-7125 to check for availability.
OTHER MEETING FACILITIES
(If you have a space available, please call Virginia at (863) 533-7125 or email virginia@bartowchamber.com to add yours to this webpage.)
BARTOW CIVIC CENTER
(863) 534-0120, 1275 E. Floral Ave., Bartow
Fees: $100-$225
Capacity: 48-400
A minimum of $500 deposit for damage or cleaning up will be required unless waived by Parks and Recreation Director. Refund at the department's discretion.
BARTOW PUBLIC LIBRARY
(863) 534-0131, 2150 S. Broadway Ave., Bartow
Fees: $30 to $60 (plus tax)
Capacity: up to 100
Must fill out an application. $50 deposit required.
BROADWAY DINER
863-537-7647, 1380 N. Broadway Ave., Bartow
Broadway Diner offers a private room that may be used for parties, showers, wedding rehearsal dinners, etc. The meeting room may seat 50 diners comfortably, offers wifi and a hookup to a television screen for presentations. Catering is available.
FIRST BAPTIST CHURCH
(863) 533-9055, 410 E. Church Street, Bartow
Fees: (ask at the facility)
Capacity: 25-400. No smoking, no alcohol.
MAIN STREET BAPTIST CHURCH
(863) 533-8990
Non-profit organizations only, up to 150 people.
STAY INN AND SUITES
(863) 533-0711
Fees: $60 (plus tax)
Capacity: up to 30. No alcohol.