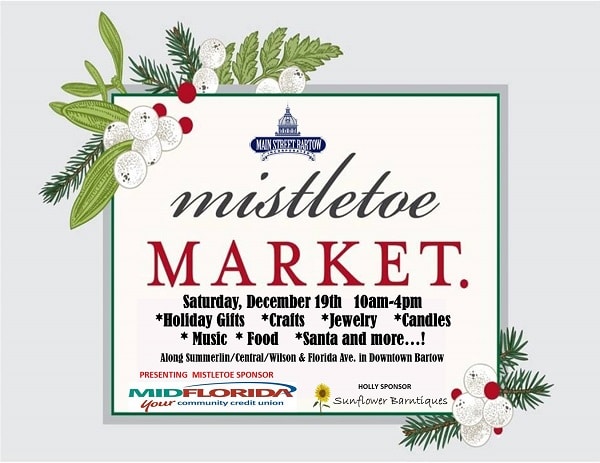 Just in time for  Christmas, another great event happening in Downtown Bartow on Saturday, December 19, 2020, from 10:00 a.m. to 4:00 p.m.
At the Mistletoe Market you'll find holiday gifts for that special someone, crafts, jewelry, candles, music, food and . . . SANTA!
This Mainstreet Bartow event is sponsored by MidFlorida Community Credit Union and Sunflower Barntiques.
For more information, call Linda Holcomb, Mainstreet Bartow Executive Director, at 863-519-0508.
See you then!