Shop Local! Shop Small!
A great event is in store for you on Saturday, November 28, 2020!
Shop Small Bartow includes local merchants offering big discounts, prizes and safe shopping to complete your holiday list.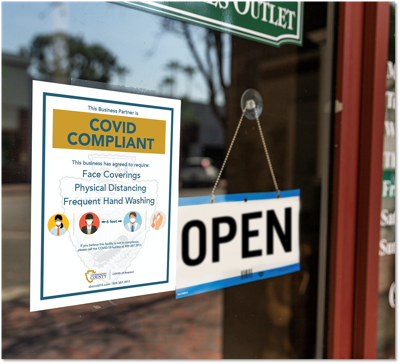 Whether you want to find a unique gift, or a tried and true standby for a beloved family member, Bartow is the place to find the perfect gift for all of your loved ones.
On Saturday morning, November 27th, local participating merchants will be offering great deals. Also, a Merchant's Gift Card Tree may be yours just by spending your Christmas dollars locally.  You earn a chance to enter the drawing when you spend only $10 in a participating merchant's store. If you spend $50, you get five entries. You get the idea! At 5:30 p.m., a live Facebook drawing will be held at Front Page Brewing Company. Make sure you join their page before the event and see if you are a winner of a $270 shopping spree.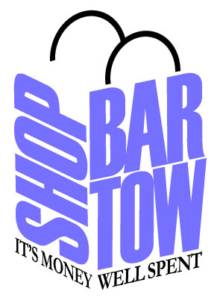 The Shop Local Shop Small event is brought to you by the Greater Bartow Chamber of Commerce, Main Street Bartow, Inc., Rafa Natural and by other local merchants. See you November 27th!
Business Owners:
Want to get your business involved? Sponsorships are available, and of course, merchants are encouraged to get their business on the map! Contact Virginia Condello for more information (863) 533-7125 or virginia@bartowchamber.com or call Rafa Natural Bartow, 863-712-7620 or email kim@rafanatural.com
Lovers of Local Business:
Join us on November 27th to celebrate the small businesses that are the life blood of our local community. There will be great deals and chances to win prizes happening all day!
What makes a community special? What gives it a vibrancy to be unique? There could be many answers, but they would all center around the small, local businesses that help the community flourish. Independently owned small businesses feed the local economy in many ways. Plus, they offer shoppers some truly unique choices for gifts.
These small businesses provide unique options for shopping, services or dining but they also give back of their time, talents and treasures. They employ a large percentage of a city's workforce and they help keep more money within the local economy. This is why it is so important to support small business every day.
Full information regarding our participating merchants and prizes will be released as soon as it's available.
Don't forget to #ShopSmall and #SupportLocal because #wearebartow!
About Small Business Saturday: November 27th marks the 11th annual Small Business Saturday, a day dedicated to supporting the local businesses that can help create jobs, boost the economy and enhance neighborhoods around the country. Small Business Saturday was created by American Express in 2010 in response to small business owners' most pressing need: more customers. Remember that while Small Business Saturday is an important day kicking off the holiday season, the Shop Small Movement is ongoing so remember to shop year-round!