WATSON CLINIC
RECRUITS ADDITIONAL FAMILY MEDICINE PROVIDER
Watson Clinic is pleased to welcome the latest addition to their team of expert medical providers.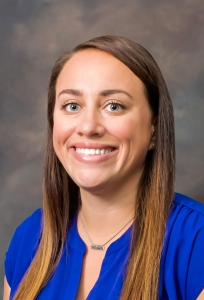 Lauren Patterson, APRN works alongside board-certified Family Medicine specialist Rony J. Alvarado, MD from the Watson Clinic Highlands location at 2300 E. County Rd. 540A in south Lakeland.  Ms. Patterson received her Bachelor of Science in Nursing degree from Florida Southern College in Lakeland, FL, and her Master of Science in Nursing degree from the University of South Florida in Tampa, FL. She is a member of the American Association of Nurse Practitioners.
Appointments with Ms. Patterson may be scheduled by calling 863-680-7190.i

About Watson Clinic LLP:  As one of the largest multispecialty medical clinics in the southeast, Watson Clinic provides comprehensive healthcare services to residents of Lakeland and surrounding communities.  First established in 1941, Watson Clinic ha-s grown to include over 220 board-certified physicians representing more than 40 medical and surgical specialties.  The Clinic is proud to deliver quality healthcare to every generation from our Main Clinic location at 1600 Lakeland Hills Boulevard in Lakeland, as well as at multiple convenient locations throughout Polk, Pasco and Hillsborough counties. More information is available at:  https://link.edgepilot.com/s/6a44e85f/c5nqz6hEXk_-C4vgNDe9zw?u=http://www.watsonclinic.com/.
###