Watson Clinic is pleased to announce the recent addition to their team of dedicated mammography radiologists.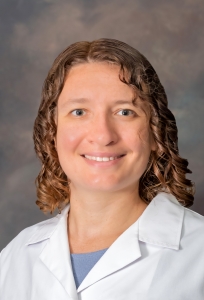 Yelena Kozirovsky, MD is a board-certified radiologist who serves patients from the Watson Clinic Women's Center at 1400 Lakeland Hills Blvd. in Lakeland.
Dr. Kozirovsky received her medical degree from Albert Einstein College of Medicine in Bronx, NY. She performed an Internal Medicine internship and a fellowship in Breast Imaging at NYU Langone Health in New York, NY, as well as a Radiology residency at the Jacobi Medical Center in Bronx, NY. She is board-certified by the American Board of Radiology.
Watson Clinic Women's Center features a team of highly trained mammographers and breast-specific radiologists, as well as experts in the fields of breast surgery and plastic surgery. To schedule an annual mammogram, call 863-680-7755, option 3.

About Watson Clinic LLP:  As one of the largest multispecialty medical clinics in the southeast, Watson Clinic provides comprehensive healthcare services to residents of Lakeland and surrounding communities.  First established in 1941, Watson Clinic has grown to include over 220 board-certified physicians representing more than 40 medical and surgical specialties.  The Clinic is proud to deliver quality healthcare to every generation from our Main Clinic location at 1600 Lakeland Hills Boulevard in Lakeland, as well as at multiple convenient locations throughout Polk, Pasco and Hillsborough counties. More information is available at:  https://link.edgepilot.com/s/e15f3b50/8zc3KEIVx02dIJTKDAjJmg?u=http://www.watsonclinic.com/.