Ribbon-cuttings and groundbreakings can be scheduled for your business.
Due to Covid 19, we request all businesses set up hand sanitizer stations. Masks are requested for indoor tours and social distance guidelines should be followed.
Call Jeff Clark or Virginia Condello to set up your event today!
COMING UP:
Ribbon-Cutting, October 26, 2020, 4:00 pm
You are invited to the Grand Opening and Ribbon Cutting of the Joe L. Saunders Boys and Girls Club at 4:00 pm on October 26, 2020.
The Club is located within the Gibbons Street Elementary School at 1860 East Gibbons Street. There'll be tours, snacks (courtesy of the Taco Bell Bus) and ice cream for the kids and attendees.
We will open the Club with 30-50 kids (due to CDC Guidelines for Staff/Child ratios and social distancing) but ultimately we'll be able to serve 150-200 youth.
Sponsors include the family of Lee Saunders, who asked that the facility be named for his late father, Joe, a champion for kids. In addition this club location would not be possible without the support of Mosaic, Peace River Citrus Products and Pallet One. We also want to acknowledge and thank the Kincart family and A-C-T Environmental & Infrastructure, as well as donations from a host of generous local families in Bartow and Polk County.
Special thanks for the partnership extended by Superintendent Jackie Byrd and the Polk County Public School Board for making this space available.
Area Director, Mike Borders, has named Takeisha Mclin-Peterson (a Bartow Resident) as the Bartow Club Unit Director.  For more information about this exciting event, please contact Steve Giordano at sgiordano@bgcpolk,org, or visit our website at https://www.bgcpolk.org.
Ribbon-Cutting, October 20, 2020, 10:00 a.m.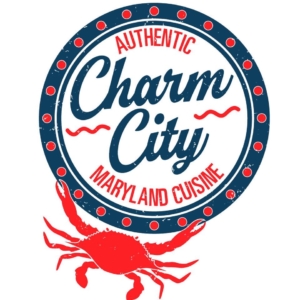 CHARM CITY
Owner Nikolaos Minadakis
330 Old Eagle Lake Rd., Bartow, FL 33830
Charm City features authentic Maryland Style Seafood, barbecue and ice cream.
Charm City Seafood restaurant is sure to become Bartow's newest "destination!"
Everyone is invited to the Greater Bartow Chamber of Commerce ribbon-cutting when we celebrate the opening of Charm City.
Social distancing guidelines apply. Hand sanitizer stations will be available. Wearing masks requested if touring the building.