LOCAL NEWS FOR THE BARTOW COMMUNITY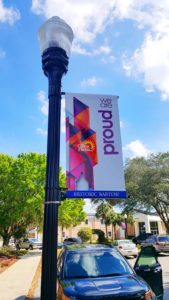 CAPITAL CITY TODAY, our community blog, provides locals with news of Bartow. Feel free to submit articles that promote community pride, because we all are very proud of our City.
In a city like Bartow, where the spirit of community thrives from the support of its residents and the business community, you'll often find that the local Chamber of Commerce is the center of all the action. The Bartow Chamber carries a long history of organizing and facilitating important community initiatives that contribute positively to the area's quality of life. If it goes on in Bartow, chances are you'll find the Bartow Chamber involved in some way. That's why it's important that the Chamber highlight the good news of the community; after all, WE ARE BARTOW. Want to read the latest news about Bartow? Click here.