BREWZ & SCHMOOZE!
Date: Tuesday, November 2, 2021, 5:30 p.m.
Admission Price: $50.00 (individual ticket)
Venue: Front Page Brewing Co.
Projected Attendance: 300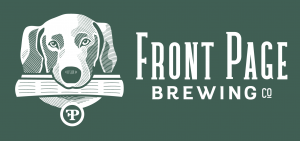 This is an evening of fun and networking hosted by the Chamber's Leadership Bartow Alumni. This event is open to the community and features Bartow's Front Page Brewing Co. in the heart of downtown Bartow as the venue. There's music, dancing and delicious food that spills out into the street in Bartow's historic downtown. Formerly called "Barn Boogie," this ticketed event also offers cornhole, auction and tours of the brewery and special tastings.
Sponsorship Opportunities
Presenting Sponsor
$2,500
(exclusive: SEMCO)
20 tickets to the event
Logo on promotional material
Logo on 1,200 invitations
Logo on tickets
Large company banner displayed at the event
Company featured in promotional material developed for newsletter and web/social media
10 tickets to the event
Logo on promotional material
Logo on 1,200 invitations
Logo on tickets
Company banner displayed at the event
Company featured in promotional material developed for newsletter and web/social media
Beverage Sponsor
$1,000
(exclusive: EVOLVE)
8 tickets to the event
Company banner at bar
Company featured in promotional material developed for newsletter and web/social media
6 tickets to the event
Company sign displayed at the event
Company featured in promotional material developed for newsletter and web/social media
 4 tickets to the event
 Recognition on sponsor sign at the event
2 tickets to the event
Recognition on sponsor sign at the event