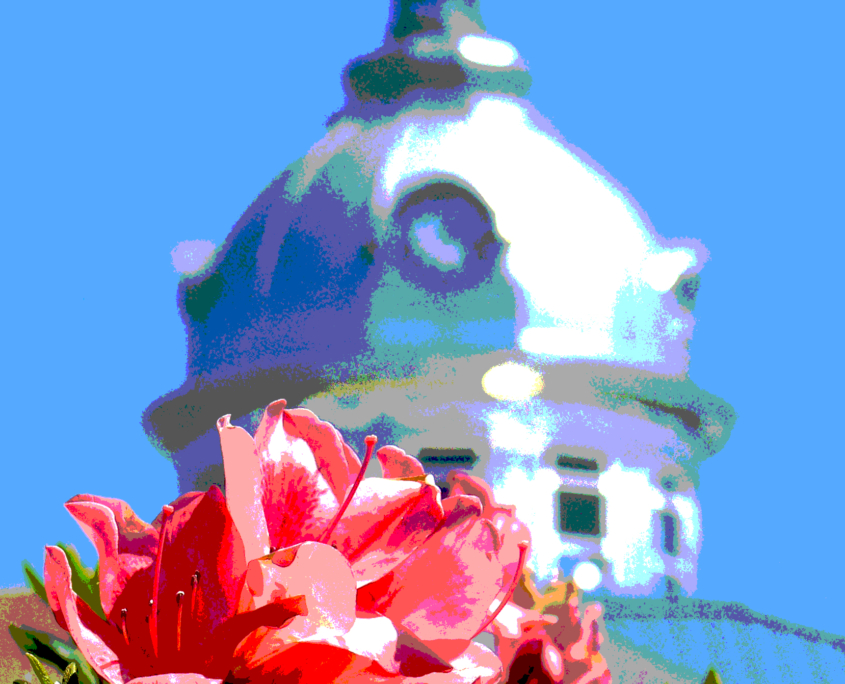 New Temporary Exhibit Smithsonian Institution "Voices & Votes: Democracy in America"
As part of a partnership with The Smithsonian Institution and Florida Humanities, this new traveling exhibit is now open and will be on display until December 11.
Our democracy demands action, reaction, vision, and revision as we continue to question how to form "a more perfect union." How do you participate as a citizen? From the revolution and suffrage to civil rights and casting ballots, everyone in every community is part of this ever-evolving story—the story of our American democracy. The exhibition explores historic events and poses thought provoking questions for today's citizens.  The exhibit's local component includes a Story Kiosk, featuring individuals from our county who have unique backgrounds and experiences with voting that we believe are important to be shared.
The "Voices & Votes: Democracy in America" exhibit and related programming are brought to you by Florida Humanities and the Smithsonian Institution. We would also like to thank the Andrew W. Mellon Foundation for their generous support of this initiative and the Pulitzer Prizes for their partnership. Local support has been provided by PalletOne Inc.
Thursday, Nov. 12, 5 p.m. – 10th Annual Festival of Wreaths
Herald the arrival of the holiday season at the History Center with the 10th Annual Festival of Wreaths and Silent Auction. The wreaths will be on display from Nov. 12 until Dec. 16, when high bidders begin picking up the wreaths to decorate their homes across the county.
The Silent Auction begins at 5 p.m. on November 12 and ends at 5 p.m. on December 16.  CLICK HERE to view wreaths and make your bid, or visit with us at the History Center to enjoy the wreaths on display.
Opening night will look a little different this year due to COVID-19 protocols. This year, the event will be streamed live on Facebook and YouTube and features a tour of the available wreaths, the history of Santa, told by the Jolly Old Elf, music and additional entertainment.
What will not change is the always colorful and unique wreaths that fill the halls of the History Center and the opportunity to purchase them through the online silent auction. Proceeds benefit History Center programming.
Friday, Nov. 20, 4 p.m. Selfies with Santa
Santa Claus and one of his elves will be in his study at the History Center for Selfies with Santa between 4 and 6 p.m. Reservations are required and social distancing practices will be in place to keep Santa and children safe and healthy. Contact Lois Sherrouse to reserve some special time with Santa.
Saturday, Nov. 21, 11 a.m. Architectural Tour
Join us for an architectural tour of the History Center and learn about neoclassical architecture, the construction of the building and the stories behind the iconic Old Polk County Courthouse. The architecture is especially stunning during the holiday season when the building is decorated with wreaths. The architectural tour is at 11 a.m. on the third Saturday of each month.
History Center Holiday Closures
The History Center will be closed Wednesday, Nov. 11 in observance of Veteran's Day, and on Thursday and Friday, Nov. 26 and 27 for the Thanksgiving holiday.
Saturday, Dec. 5,  9 a.m. –  11 a.m., Selfies with Santa
Santa and one of his elves will return to his History Center study on December 5 between 9 and 11 a.m. for "Selfies with Santa."  Reservations are required and social distancing practices will be in place to insure that Santa and the littles ones are kept safe.  Contact Lois Sherrouse  to reserve some special time with Santa.
Saturday, Dec. 5, 11 a.m. Oak Hill Cemetery Tour
Regularly scheduled walking tours of historic Oak Hill Cemetery resume this month. Oak Hill Cemetery is a historic cemetery in Bartow which was added to the U.S. National Register of Historic Places in 2003. The early gravesites date back to 1860, and people interred there include Confederate General Evander M. Law, County Seat (or downtown Bartow) land donor Jacob Summerlin, and Polk County pioneer settlers like the Blount, Parker, and Varn families. The tour starts at the History Center with a short walk of approximately one mile to include historic landmarks along the route to the cemetery. The cemetery ground is uneven and visitors are advised to wear appropriate footwear.
The Polk County History Center is open 9 a.m. to 5 p.m. Tuesday through Saturday at 100 E. Main St. in Bartow. Visit our WEBSITE or call (863) 534-4386 for more information on exhibits and programming. All programs and events are free and open to the public.