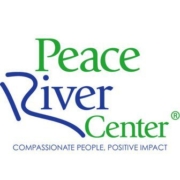 Peace River Center Victim Services Named as Finalist for State Farm Neighborhood Assist® $25K Grant
Peace River Center Victim Services is one of the top 200 finalists in the State Farm Neighborhood Assist® grant program. This year, 100 winning causes with the most votes will be chosen to receive a $25K grant. If awarded, Peace River Center Victim Services plans to use the funding to renovate its domestic violence shelters.
"Nearly 800 individuals in our community utilized our shelters last fiscal year. Due to the nature of home life as a result of the pandemic, we saw an increase in individuals seeking safety," said Kirsten Pindar, Peace River Center Victim Services Director. "Most support we receive is prioritized for programming and direct support of our survivors and their families. This funding would enable us to make our shelters more efficient and sustainable."
The voting is open from 12:00 a.m. ET on April 27 until May 6 at 11:59 p.m. ET. Voters must be U.S. residents who are 18 years or older and have a valid email address. Each person can vote up to 10 times per day. Email addresses will not be used or shared by State Farm. The 100 nonprofits with the most votes will be announced on June 7. Peace River Center Victim Services is asking the community to help support survivors by visiting PeaceRiverCenter.org/vote.
"This is such a great opportunity for the community—and even those of us with relatives in other states—to come together and support survivors. For just a couple minutes of your time each day you could help us receive $25,000 to improve the place where so many women and children come to find safety and begin rebuilding their lives," said Pindar.
###
About Peace River Center
Peace River Center is a licensed, independent and nationally accredited, non-profit provider of mental health, substance use, and integrated medical services serving Polk, Highlands, and Hardee counties. Peace River Center provides options for people struggling with mental health and substance use, for children and adults coping with the trauma of abuse and violence, crisis intervention for people in acute need, and housing and community support and integration for people affected by domestic violence or whose recovery requires more support and time. Peace River Center offers inpatient, outpatient, home-, school- and community-based services, telehealth, and mobile programs to individuals, groups, and families. Peace River Center's dedicated and compassionate staff of more than 400 operate 36 programs out of 27 locations and provide 24/7 emergency psychiatric response services to the community through our mobile psychiatric Crisis Response Team. In FY2021, Peace River Center had contact with and provided services to more than 20,000 children, adolescents, adults, and seniors. For more information visit www.PeaceRiverCenter.org.