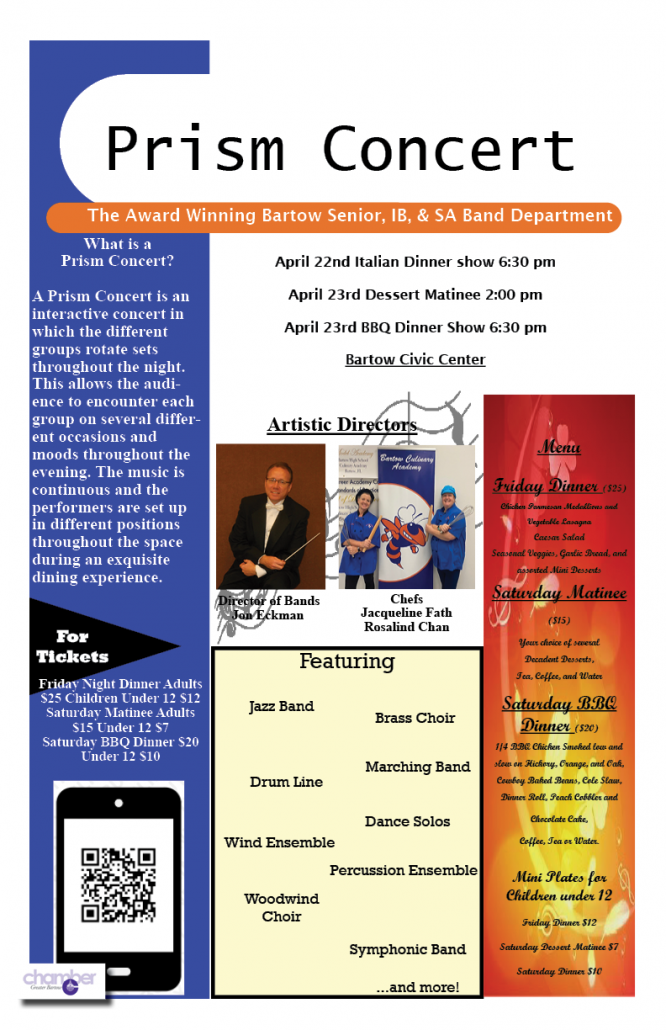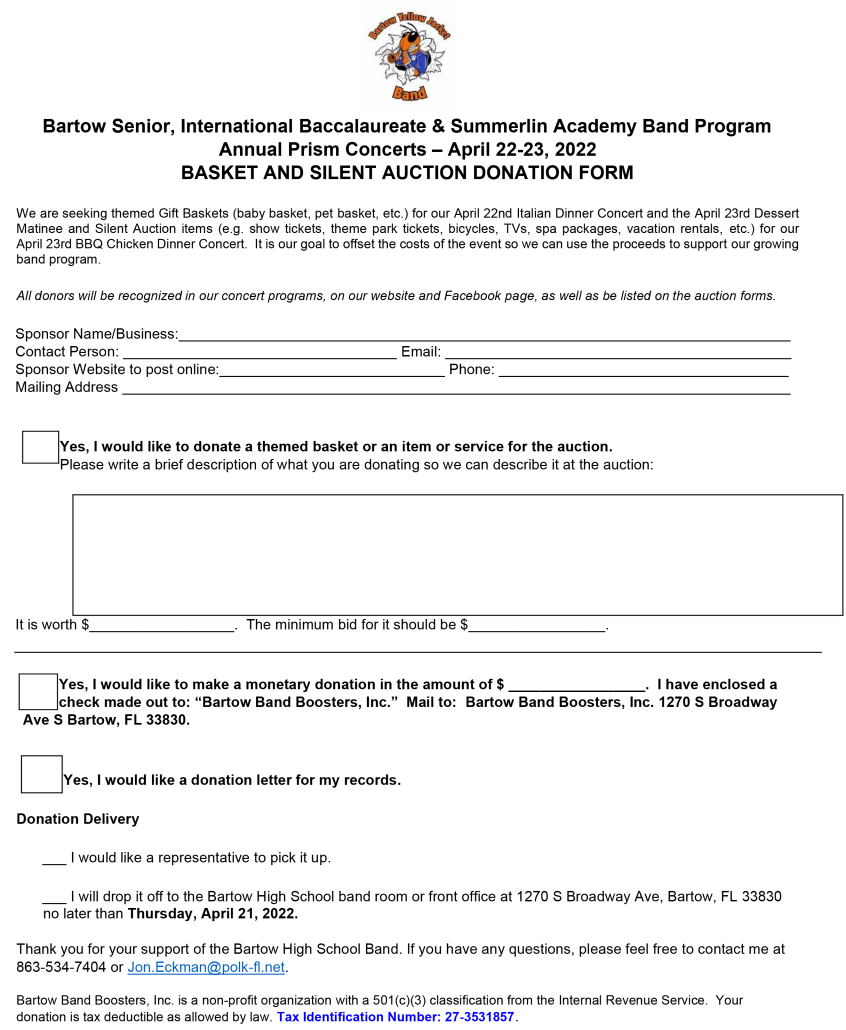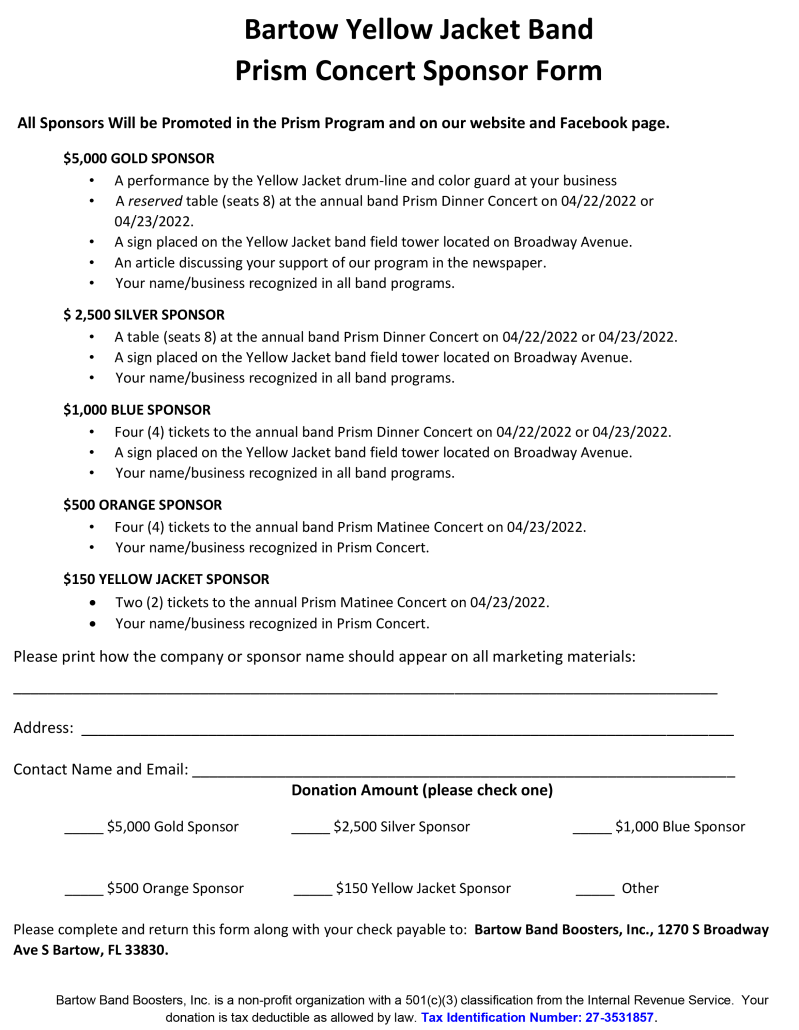 Bartow Senior, International Baccalaureate and Summerlin Academy Band Program
Director of Bands, Jon Eckman
1270 S. Broadway Ave., Bartow FL 33830
Dear Yellow Jacket Band Supporter:
Each year, the Bartow High School Band puts on a Prism Concert at the Bartow Civic Center, which is a performance that is fast moving and highlights every aspect of the band program. This event also features the talents of our Culinary Arts Academy as the caterer. The Jazz Band, Wind Symphony, Concert Band, Percussion Ensembles, Dancers, Drum Line, and special soloists will perform as a special meal or desserts are enjoyed by the spectators.
The shows this year will be as follows:
Friday, April 22nd @ 6:30 pm Italian Dinner Show
Saturday, April 23rd @ 2:00 pm Dessert Matinee
Saturday April 23rd @ 6:30 pm BBQ Chicken Dinner Show
We have added a 12 and under meal options and an option to purchase a full table, which will receive prime seating locations. Tickets may be purchased online by accessing the QR code on the poster.
Don't forget we also collect themed baskets and items or services from the parents and local businesses to sell during these dinners in a silent auction. See the attached Donation Form. These baskets/items will be due no later than Thursday, April 21, 2022.
Right now, we are working on finding organizations that would like to sponsor this wonderful showcase of young talent. It is our goal to offset the costs of the event so we can use the proceeds to support our growing band program. If you have a business or know of any businesses that may be interested, please ask them to consider supporting our program. The Yellow Jacket Band is truly thankful for your generous support. We could not compete at the level that we do without the continued support of our family, alumni, and community.