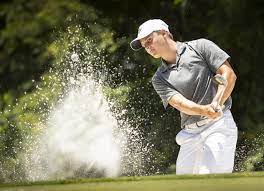 Youth Villa Classic in 58th year
Bartow Golf Course will host the 58th annual Florida Sheriffs Youth Villa Classic Golf Tournament on Memorial Day weekend, May 27-31.
The tournament began as the Armour Invitational in 1963, then later was the U.S. Agri-Chemical Championship, and then the Youth Villa Classic in 1972.
The Youth Villa Classic includes a 54-hole major golf championship and a women's tournament with statewide participation. Proceeds support the Florida Sheriffs Youth Villa program.
Golfers may register at https://link.edgepilot.com/s/1e0ce759/1En8TKHipEmDMgdfGev5Ew?u=https://www.bartowvillaclassic.com/registration/
The 58th Annual Youth Villa Classic Golf Tournament will take place at the City of Bartow Golf Course, located at 190 Idlewood Avenue Bartow, Florida.
The open invitation for the tournament is sent to the 2019 attending field before May 1, 2021. Only the first 120 golfers to return their entry card and payment in full by
May 1, 2021 will be accepted. After May 1, 2021, the field will be opened to all golfers.
Players can register online at www.bartowvillaclassic.com
Friday, May 28 – Official Practice Round
Saturday, May 29 – First Round of Play
Sunday, May 30 – Second Round of Play
Monday, May 31 – Final Round of Play
Call Chris Banks at (863) 533-9183 for more information on any Youth Villa Classic Tournament.