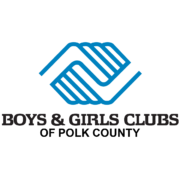 OPEN LETTER TO THE CITIZENS OF BARTOW:
The Boys & Girls Clubs of Polk County are very pleased to share with you some great news! We will be opening a new Club in Bartow. We have targeted January 2020 as the grand opening!
This was proposed by several community leaders who formed a committee and pushed to make this a reality. Community representative, Leo E Longworth remarked:
"We are excited to have such a positive addition to our community. Bartow faces the same challenges with youth delinquency as its neighboring cities. Boys and Girls Clubs are known to constructively impact the lives of young people, by providing a safe place, with caring, giving mentors and programs."
The Boys & Girls Clubs of Polk County, which merged seven clubs into one organization this past March, serves over 2,000 kids per day! And with Programs like Power Hour to ensure homework gets done, Triple Play to ensure our kids get exercise and other character or skill enhancing activities the Boys & Girls Clubs help to transform communities by focusing on transforming the At-Risk Kids who we serve.
But we need your help. We plan on opening a Boys & Girls Club at the Gibbon Street Elementary School, and are beginning our fund raising campaign to raise $300,000 (you can see live updates on our progress at our website).
If you would like to invest in Bartow and see firsthand, the transformation that occurs, when caring donors like you, enable caring mentors to expand the horizons of our At-Risk youth, then please go to:
https://www.bgcpolk.org/bartowclub
Or Text "bgcbartow" to 50155! Thank you so much for your donation (which is tax deductible).
At the Boys & Girls Clubs of Polk County, we are Dealers in Hope! Will you join us in making Bartow our newest success story?
On behalf of the community, our board of directors and myself, let me say that we are delighted to be expanding and opening our newest club to serve the people of Bartow!
Thank you!
Steve Giordano President & CEO Sgiordano@bgcpolk.org Boys and Girls Clubs of Polk County – Great Futures Start Here!