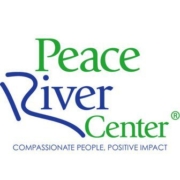 Peace River Center (PRC) is pleased to announce after an extensive executive search, Candace Barnes, LMHC CBHCMS-AC has been selected as the next Chief Operating Officer (COO) for Peace River Center effective July 8, 2019. Barnes predecessor Bennie Allred, MS announced his retirement earlier this year. Allred joined Peace River Center in 1984 and became COO in 2009.
In her new role, Barnes will oversee direct care operational programs, continue to improve the organization's operational effectiveness, and be involved in many aspects of the strategic plan implementation.
Most recently, Barnes was Senior Director of Clinical Services at Peace River Center providing oversight to 14 clinical programs and 130 clinical staff. She served as Chair of the PRC Clinical Services Committee, serves on the agency Quality Council, and has been an ongoing champion for clinical improvements and system enhancements to client care and professional staff development. Barnes has led many projects at PRC from their inception through deployment including recent work on the change in state reporting to FASAMS and development and implementation of PRC's integrated care model used with external community partners. Prior to this position, Barnes was the Director of Outpatient Services responsible for managing a staff of 28 outpatient therapists across 10 locations in PRC's three county service area. In addition, she has also held the positions of: Resiliency Team Leader, TBOS Therapist, School Based Therapist, and Client Advocate/Coordinator for the Rape Recovery Program.
Barnes is a Licensed Mental Health Counselor (LMHC) and holds a Bachelor of Science in Psychology from Southeastern University and Master of Science in Counseling from Webster University. She also holds a Victim Services Practitioner Designation, is an Adoption Competent Therapist, a Qualified Supervisor for Registered Mental Health Counselor Interns, EMDR Trained, and is a Certified Case Management Supervisor for Adult and Child services.
For more information contact Jessica Lawson at 863-512-4226 or visit www.peacerivercenter.org.