Date: March 4th & 5th, 2023
Where: Downtown Bartow
Time: Saturday 9:00 a.m.-4:00 p.m., Sunday 9:00 a.m.-4:00 p.m.
Admission Price: Free Community Event
Check out the Bartow Art Guild Here: Click here
Student Art Show sponsored by SouthState Bank
Teachers from both public and private schools have been invited to display the best artwork of their students in kindergarten through 12th grade, both days of the show.
The students' work will be judged by artist Beverly Williams.
Each elementary school will receive a First, Second, and Third Place Award, and one Best Display Award of $100 with a ribbon will be awarded to the art teacher for that collective display. We appreciate the teachers who take their time to showcase the artwork of their students and support the student art show.
One middle school student's art will be selected by the judge as best of Show and receive a cash award and ribbon. High school artists will compete for monetary show awards: Best of show $300, 4 Awards of Distinction at $100 each, and 4 Awards of Achievement at $50 each.
All awards will be presented at a ceremony Saturday at 3:30 p.m. Students are encouraged to stay both of the days and offer their artwork for sale. SouthState Bank is sponsoring this event.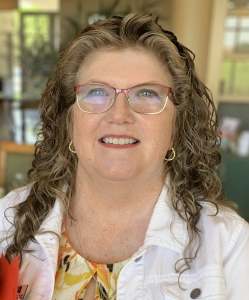 ABOUT THE JUDGE:
Beverly Williams is a native Floridian, whose career included being a visual arts teacher for Texas and Florida public schools for more than 31 years. She also taught as adjunct visual arts professor for Polk State College. During her last five years of teaching, her school achieved International Baccalaureate certification; and Williams became an IB workshop leader and school site team member during this time. Since retiring from the public school system, she has been working as an independent contractor for IB. She travels around the country; and also virtually teaches workshops and evaluate schools that are endeavoring to certify as IB schools.
Williams has a Bachelor of Science in Art Education from the University of South Florida and a Master of Art from Savannah College of Art and Design. She and her husband, Mark, and bunnies Daisy and Elle Mae, live in Lakeland, Florida.
The Frost Law Firm, P.A. Bloomin' Arts Festival is a juried Fine Arts festival and is Bartow's premier event of the year.  It is held on the first full weekend each March.  Originally called the Spring Art Festival, it has evolved into one of the top festivals in Central Florida and features artists from all across the country.
The festival is a collaboration of the Bartow Art Guild, City of Bartow, Bartow Chamber of Commerce, and Main Street Bartow.  Event Co-Chairs, Michell Githens and Lara Fredericksen, coordinate an all volunteer staff and workers consisting of members from all areas of the community.  These are dedicated, hard working volunteers and truly the backbone of the event.
The festival takes place along several blocks of beautiful, historic downtown Bartow and local businesses and restaurants are open to welcome festival goers.
FOLLOW THE BARTOW ART GUILD ON FACEBOOK FOR INFO AND PHOTOS!